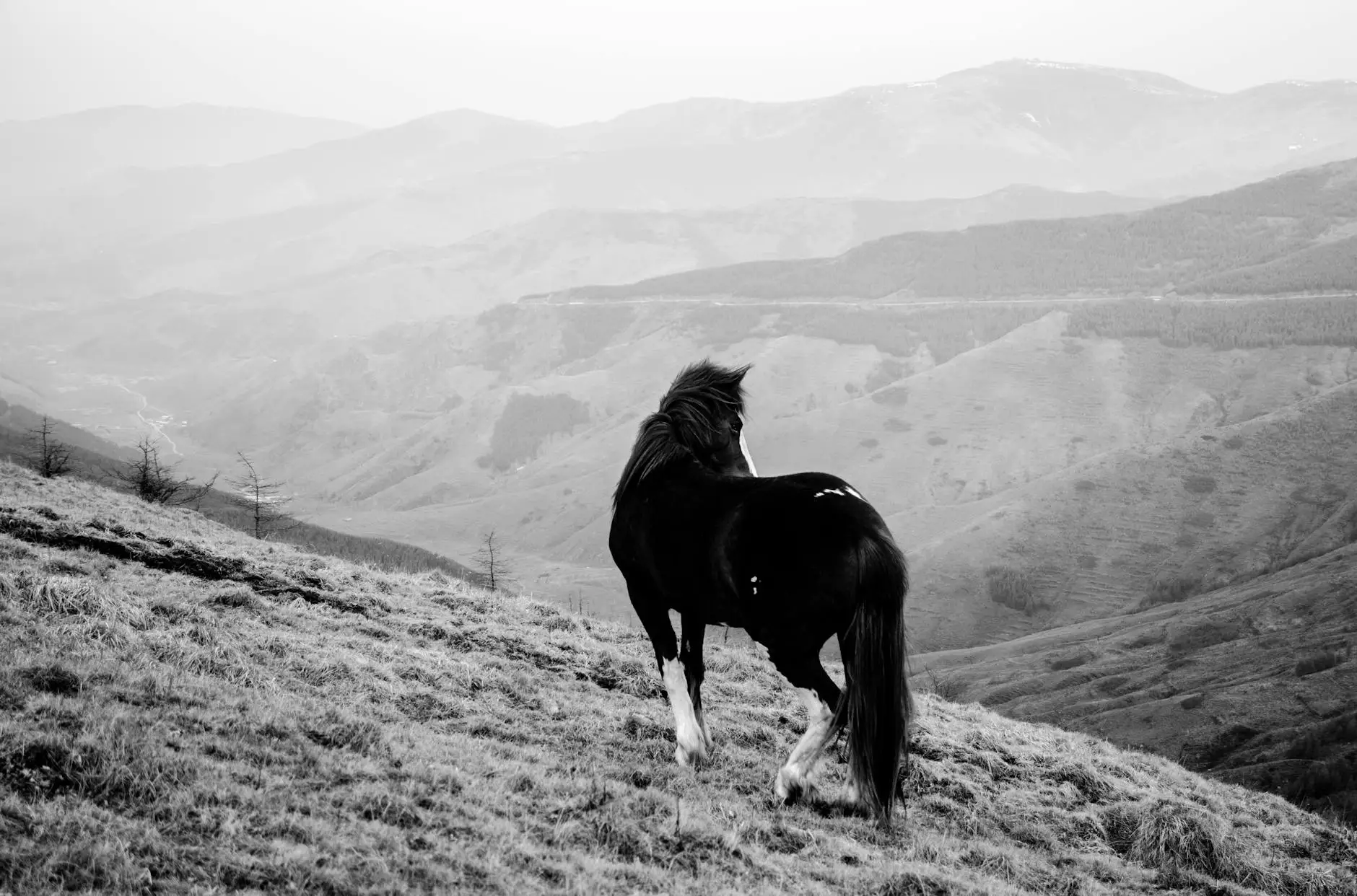 Your Leading Choice for Sustainable Horse Logging Services
At Mountain Works, we take pride in offering top-notch horse logging services, delivering sustainable solutions for forestry projects. With our team of experienced professionals, we combine traditional horse logging techniques with modern expertise to ensure the highest quality results for our clients in the forestry industry.
Why Choose Horse Logging for Your Forestry Needs?
Horse logging has emerged as a preferred alternative to traditional mechanized logging methods due to its low environmental impact and sustainable approach. By using horses in harvesting and transporting timber, we minimize soil compaction, reduce damage to sensitive ecosystems, and preserve the natural beauty of the land.
Our trained horses are carefully selected for their strength, agility, and gentle temperament. They are expertly trained to work collaboratively with our skilled team of loggers, ensuring efficiency and precision in every project we undertake.
The Benefits of Horse Logging
There are numerous advantages to choosing horse logging for your forestry needs:
Environmental Friendliness: Horse logging minimizes the use of heavy machinery, reducing carbon emissions and preserving delicate ecosystems.
Sustainability: By preserving forest landscapes and minimizing damage, horse logging promotes long-term sustainability in the forestry industry.
Soil Preservation: The gentle footprint of horses minimizes soil compaction, preserving the soil structure and supporting overall ecosystem health.
Cost-Effective: Horse logging provides a cost-effective alternative to mechanized logging, reducing expenses associated with fuel and machinery maintenance.
Enhanced Timber Quality: The selective harvesting approach of horse logging offers precise control, resulting in higher-quality timber products.
Our Horse Logging Services
At Mountain Works, we offer a comprehensive range of horse logging services tailored to meet your specific project requirements. Our services include:
Timber Harvesting: We employ sustainable methods to harvest timber, ensuring the long-term health and productivity of the forest.
Skidding and Hauling: Our expert loggers and horses work together to safely transport harvested timber from the forest to designated locations.
Site Cleanup: We ensure that the workspace is clear of debris and that any leftover materials are responsibly removed.
Forest Restoration: As advocates for sustainable forestry practices, we specialize in restoring and enhancing forest ecosystems.
Consultation and Planning: Our team is available to provide expert advice and guidance throughout the planning and execution of your forestry project.
Our Commitment to Quality and Safety
At Mountain Works, we prioritize the safety of our team, our clients, and the environment. We adhere to strict safety protocols to ensure that each project is carried out with the highest level of professionalism and care.
Additionally, our commitment to quality reflects in the exceptional service and results we deliver. With our horse logging expertise and attention to detail, you can trust that your forestry project will be completed with precision and efficiency.
Contact Mountain Works Today
If you are in need of reliable and sustainable horse logging services, look no further than Mountain Works. Contact our dedicated team today to discuss your project goals and let us help you make a positive impact on your forestry endeavors.