Your Business Needs An Experienced Off-Site SEO Expert
Jun 11, 2022
SEO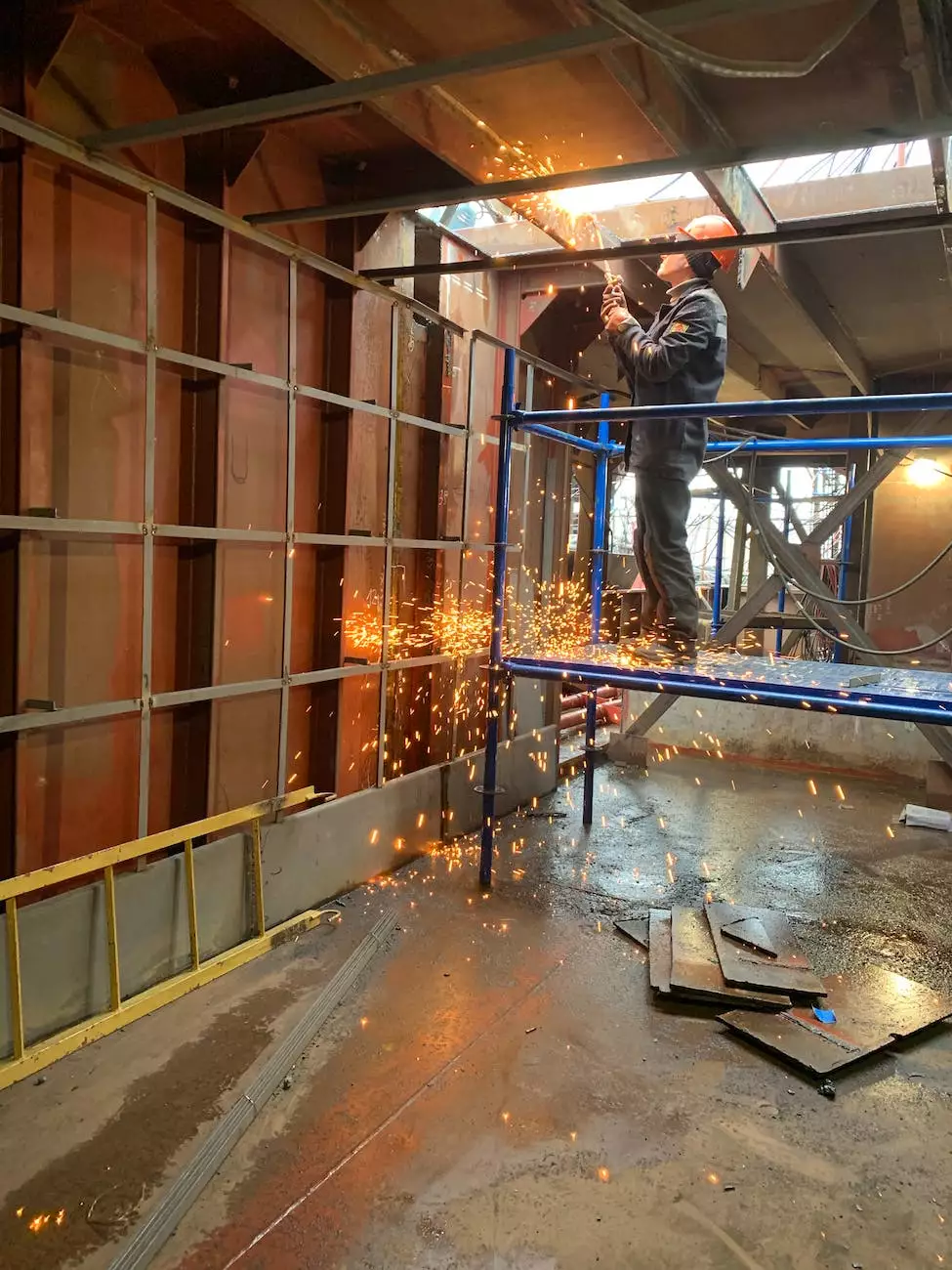 If you are looking to improve your online visibility and boost your organic search rankings, then you need an experienced off-site SEO expert. At Full On SEO Agency, we specialize in providing top-notch digital marketing services for businesses in various industries. With our high-end copywriting and SEO expertise, we can help your website outrank competitors and attract more targeted traffic.
Why Off-Site SEO Matters
Off-site SEO, also known as off-page SEO, plays a crucial role in determining the authority and relevance of your website in the eyes of search engines like Google. While on-site optimization focuses on improving elements within your website itself, off-site SEO involves strategies aimed at building a strong online presence outside of your website.
Off-site SEO encompasses various activities, including link building, social media marketing, online reputation management, and content marketing. These strategies not only drive traffic to your website but also signal to search engines that your website is trustworthy and authoritative within your industry.
The Importance of Link Building
One of the key components of off-site SEO is link building. Search engines consider backlinks from other reputable websites as votes of confidence for your website's credibility and authority. Our experienced off-site SEO experts can help you build high-quality backlinks from authoritative websites in your industry.
We understand that quality is more important than quantity when it comes to link building. That's why we focus on acquiring relevant and natural backlinks that will boost your website's search rankings over time. Our team utilizes a strategic approach to link building that complies with search engine guidelines and ensures long-term success for your online presence.
Social Media Marketing for Increased Visibility
In today's digital age, social media plays a significant role in driving website traffic and increasing brand visibility. Our off-site SEO experts can develop a comprehensive social media marketing strategy to help you connect with your target audience, build brand awareness, and drive traffic to your website.
We will harness the power of popular social media platforms such as Facebook, Twitter, Instagram, and LinkedIn to engage with your audience, share valuable content, and promote your products or services. By consistently delivering valuable and shareable content, we can help you expand your online reach and establish your business as a thought leader in your industry.
Content Marketing for Enhanced Online Presence
Creating and promoting high-quality and engaging content is a vital aspect of off-site SEO. Our team of talented copywriters can craft compelling content that resonates with your target audience and encourages social sharing and link building.
Through informative blog posts, insightful articles, and engaging infographics, we will position your business as an industry authority and attract valuable inbound links from relevant websites. Our content marketing strategies focus on creating value for your target audience while optimizing content for search engine visibility.
Online Reputation Management for Trust and Credibility
Online reputation management is another critical aspect of off-site SEO. Your brand's reputation can significantly impact your search rankings and overall success in the digital landscape. Our skilled SEO experts will monitor and manage your online reputation, ensuring that your brand image remains positive and influential.
We employ proactive strategies to address any negative reviews or comments and ensure that your business maintains a favorable online reputation. By actively managing your online reputation, we can not only protect your brand but also enhance its credibility and trustworthiness in the eyes of both customers and search engines.
Choose Full On SEO Agency for Exceptional Off-Site SEO Services
In the competitive field of digital marketing, it is crucial to have an experienced off-site SEO expert on your side. At Full On SEO Agency, we pride ourselves on delivering high-quality and comprehensive off-site SEO services that help our clients achieve their online goals.
By leveraging our expertise in high-end copywriting, link building, social media marketing, content marketing, and online reputation management, we can help your business stand out from the competition and dominate search engine rankings. Your success is our priority, and we are committed to providing customized solutions tailored to your unique business needs.
Contact Full On SEO Agency today to discuss how our off-site SEO services can help propel your business to new heights of online visibility and success.